Helping all people achieve higher levels of health has been a goal of mine since I realized my calling was to be a health care provider. As a Doctor of Chiropractic, I have been able to continually fulfill my mission to alleviate human suffering one patient at a time. By constantly working to prevent what we treat through health partnerships, informed education and successful practice outcomes, we are able to continue to allow you to meet your health goals.
For over 30 years we've provided quality, affordable health care in the Green Bay area. Bay Port Chiropractic is open and accepting new patients.
Our commitment is to your health. We promise to give you all the current research based information to promote a healthier existence for you, your family, and your friends.
Our Mission Statement
To help our patients achieve their health goals through informed education, health partnerships, and successful outcomes. We will achieve our goals one patient at a time with individualized, specialty care aimed at spinal correction.
Chiropractic care differs from medical care in many ways.
Physical treatments aimed at restoring joint integrity are the safest, fastest way toward correcting your problem, not just treating the symptoms! The good news is that these techniques don't have any side effects common to drug therapies. Restoring spinal movement patterns has been proven to counteract the effects of aging and slow or eliminate conditions such as osteoarthritis and degenerative disc disease. Coupled with carefully monitored exercises and lifestyle modifications, chiropractic care is safe and effective and has very high patient satisfaction. Your journey toward health has just begun. While it may take some time to get there, we promise that pain relief is just around the corner and return to health not far behind.
I have owned and operated Bay Port Chiropractic Clinic in Green Bay since 1986 upon completion of my pre-med undergraduate studies at Marquette University of Chiropractic degree from Palmer College of Chiropractic in 1985.
In 1996, I completed a whiplash and spinal trauma program through the San Diego Spine Research Institute. I was among the first Chiropractors in Wisconsin to complete their masters program for advanced care in whiplash and auto accident trauma.
In 2008, I completed a program with the State of Wisconsin Chiropractic Examining Board and became a Certified Nutritional Counselor.
In 2009, I completed a program from the National Registry of Certified Medical Examiners becoming certified in providing occupational health services including Alcohol and Drug testing and D.O.T. physicals.
Our Locations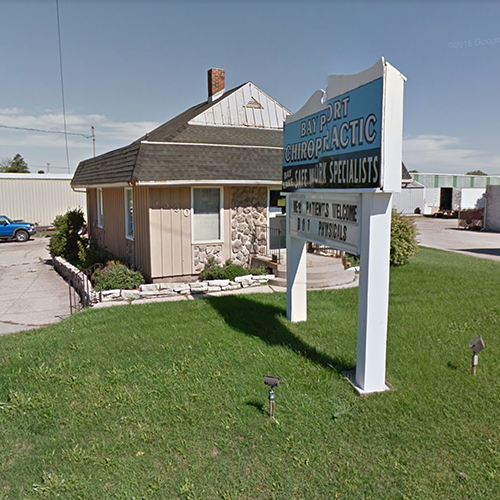 Bay Port Chiropractic in Green Bay
1330 Velp Ave
Green Bay, WI 54303
Phone: 920-497-9499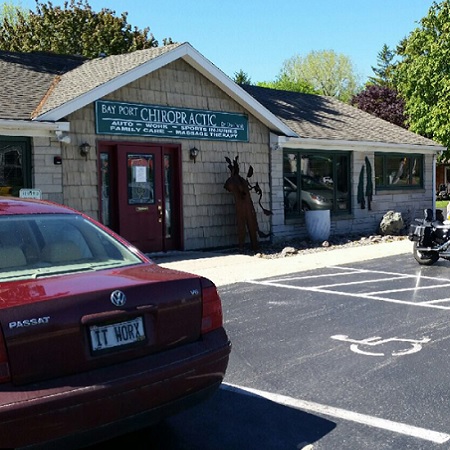 Bay Port Chiropractic in Sturgeon Bay
1063 Green Bay Rd
Sturgeon Bay, WI 54235
Phone: 920-497-9499
Why choose Dr. Farah?
No other Doctors in Door County can provide the combination of experience and specialized care we can offer our patients.
Board certified sports injury care
Masters certified treatment of whiplash and spinal trauma
Certified nutritional counselor
Certified Low Force Cox Distinction Technique for disc decompression
Certified occupational health consultant
Certified member of National Registry of Medical Examiners